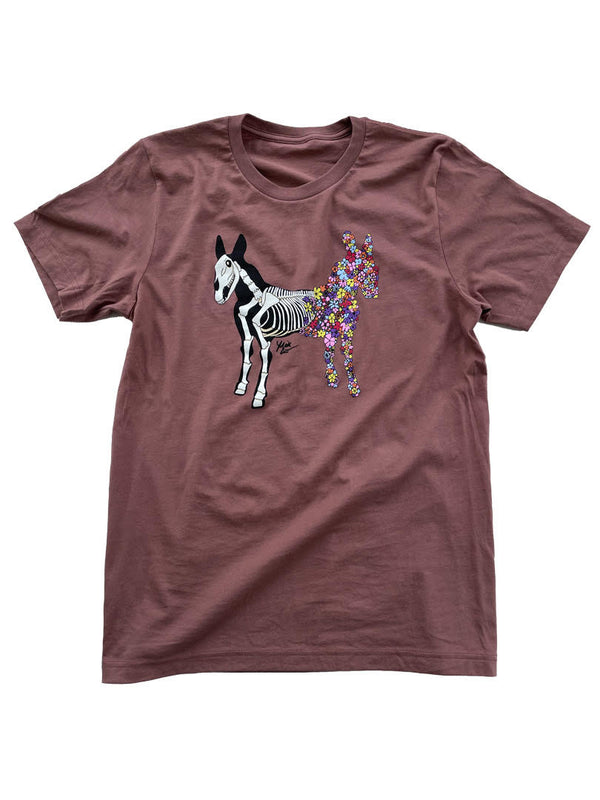 In collaboration with the winner of our contest we are happy to offer this new piece titled PUSH "Death and Blooms." Young local artist Melina Crete is a Freshman at SUNY New Paltz. Her design perfectly captures our belief here at PUSH Apparel that there are two sides to everything. One side boasts a donkey skeleton showcasing our inevitable friend, death. The other side almost seems to be bragging to death about how beautiful life is with the bright colors of blooming flowers.
Dawned on a brown shirt showcasing that life ends in the ground, but can also grow from it. Produced by using a 10 color screen print method we were able to bring Melina's art to life. 
Now available in a new, exclusive Lilac Edition!
PUSH Apparel | Death & Blooms